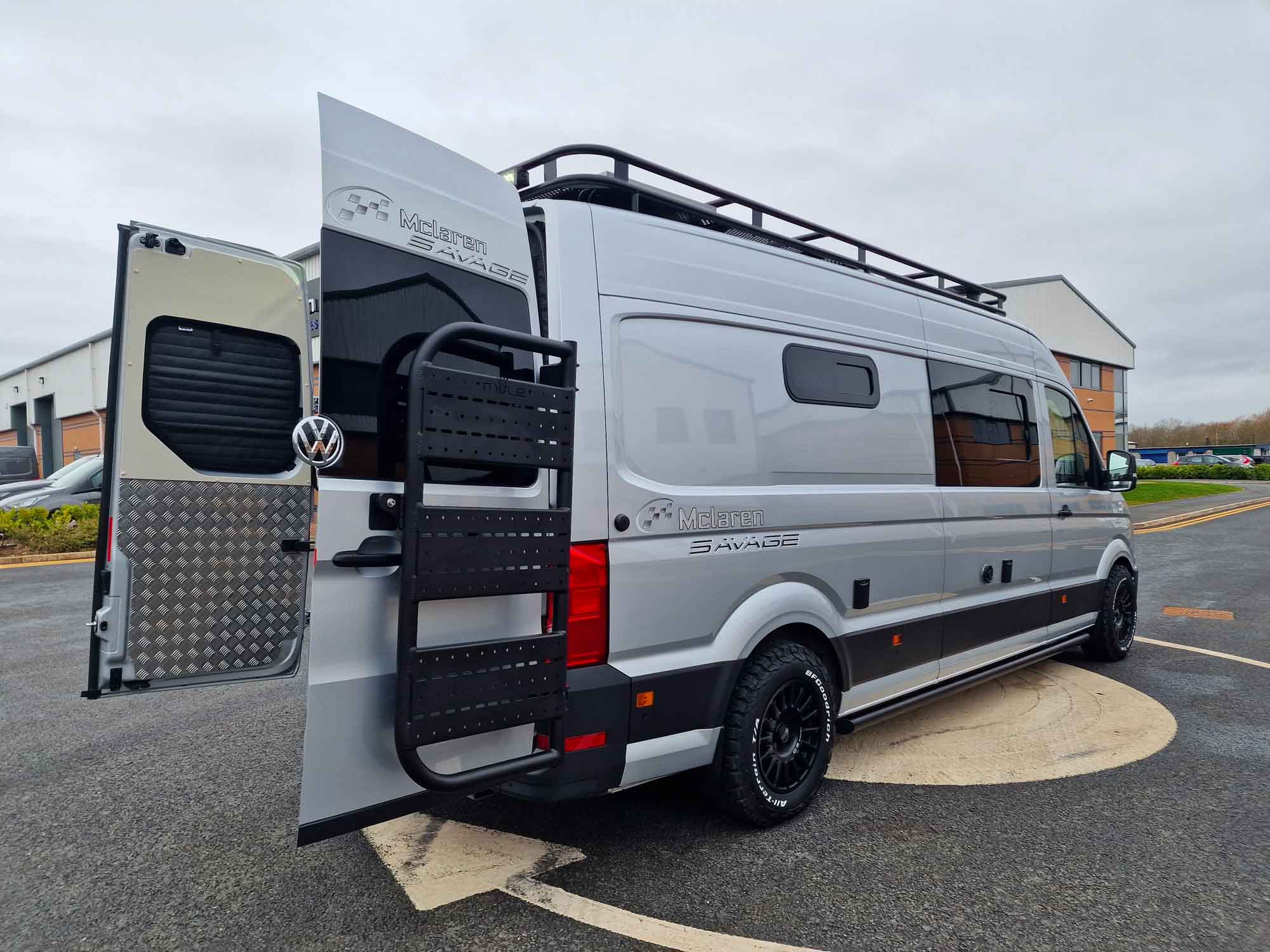 Have you ever dreamed of hitting the open road in style? Of cruising down coastal highways or winding mountain roads in a luxury motorhome that handles like a sports car and pampers you with every amenity? Well, stop dreaming and start living the good life in a custom Mercedes motorhome conversion. These bespoke vehicles are engineered to perfection and handcrafted using only the finest materials by a team obsessed with quality and customer service. Forget cramped quarters and rattling cabinets – in a Mercedes motorhome conversion you'll enjoy spacious, elegant living spaces, technology that enhances your journey, and performance that ignites your wanderlust. Every detail is meticulously designed to bring you an unparalleled driving experience complemented by the comforts of home. So go ahead, choose your favourite Mercedes model, select your must-have features, and start planning the luxury road trip of a lifetime in your custom Mercedes motorhome conversion. The open road awaits!
Mercedes Sprinter: The Ultimate Base for Motorhome Conversions
The Mercedes Sprinter is the ideal base for a luxury motorhome conversion. Its commercial-grade construction means it's built to last, with a solid chassis and powerful engine options of up to 190 horsepower. The Sprinter gives you multiple floor-plans to choose from, whether you want a compact camper van or a spacious coach.
Once you've selected your Sprinter model, the customisation begins. High-end coaches can include slide-outs for extra living space, panoramic windows, solar power, satellite TV, and tankless water heaters. The interior finishes are where these motorhomes shine, using the finest hardwoods, natural stone, and name-brand appliances. Some customers opt for a contemporary look with polished surfaces and neutral tones, while others prefer a cosy cabin feel with warm woods and leather.
When it comes to service, our expert technicians carefully install each component to the highest standards. We stand behind all our motorhome conversions with a minimum 2-year warranty. And our dedicated customer service team is always here to answer questions, provide support, and help you get the most from your luxury motorhome.
Owning a Mercedes motorhome means you can adventure in style and comfort. These coaches turn heads at every campground while delivering a first-class travel experience you'll enjoy for years to come. For those seeking the ultimate motorhome, look no further than a custom Mercedes conversion.
Mercedes motorhome conversion custom Floor Plans to Suit Your Needs: Single Beds or a Spacious Double Bed?
When building a custom Mercedes motorhome conversion, one of the biggest decisions is determining the floor plan and bed configuration that suits you best. Do you prefer single beds that provide separate sleeping areas or a spacious double bed to cosy up together?
Single Beds
For some, single beds are ideal for mobility and convenience. Two twin-sized beds provide separate sleeping spots so you each have your own space to rest comfortably. This setup also makes it easy to get in and out of bed without disturbing your partner. Additionally, single beds convert into seating during the day, allowing you more living space in your motorhome.
Double Bed
If you prefer sleeping close together, a double bed spanning the width of the motorhome may be your perfect choice. A double bed maximises sleeping space so you have ample room to stretch out and sleep soundly side by side. Waking up next to your loved one and enjoying coffee in bed together is ideal for many couples. Some double-bed floor plans even have space for a small seating area, giving you a cosy spot to lounge.
The bed configuration in your custom motorhome ultimately comes down to your personal needs and lifestyle. Our expert designers will walk you through all the options so you can choose a floor plan tailored to you. Whether single beds for convenience or a double bed for romance, Mercedes motorhome conversions provide the flexibility and quality to suit your desires. Sweet dreams! Contact us today to start your journey.
High-Quality Components and Meticulous Craftsmanship
Mercedes motorhome conversions are built to the highest standards using superior components and meticulous craftsmanship.
High-Quality Appliances and Fixtures
The galley kitchen features high-end appliances like a residential refrigerator, convection microwave, and induction cooktop. Stainless steel fixtures and hardware complement the modern design. The bathroom includes a spacious shower, porcelain toilet, and vessel sink.
Custom Cabinets and Flooring
Cabinets are custom-built from durable, lightweight materials like aluminium and composite board. Soft-close hardware gives them a high-end feel. Flooring options include luxury vinyl plank, ceramic tile, and carpet.
Advanced Electrical and Plumbing Systems
A diesel generator, solar panels, and lithium battery banks provide off-grid power. The plumbing system uses durable PEX tubing and a centralised manifold to simplify repairs. An onboard water heater and tankless water heater provide hot water on demand.
Premium Entertainment Equipment
Options include 4K smart TVs, Blu-ray players, premium sound systems, and satellite TV. You can also add systems to monitor things like security cameras, tire pressure, and engine diagnostics.
Custom Exteriors and Conversion Kits
We offer custom paint options, graphics packages, awnings, and wheel upgrades to personalise your motorhome. Our experienced technicians meticulously install high-quality conversion kits and components to transform your Mercedes Sprinter or another van model into a luxury camper van.
From start to finish, our team is committed to delivering the highest quality motorhome conversions and customer experience. We use only the best components and materials, and our expert craftsmen and technicians undergo extensive training to build and service your custom van. The result is a tailored luxury motorhome that provides freedom and adventure for years to come.
Unparalleled Customer Service and Support
Our Mercedes motorhome conversions are built to the highest standards of quality and customer care. Our dedicated service team provides unmatched support from start to finish, ensuring your motorhome conversion experience is as enjoyable as possible, read more about us here.
Personalised Guidance
From your first inquiry through final delivery, you'll work closely with a Mercedes motorhome advisor. They will get to know you and your needs, desires, and vision for your custom motorhome. Your advisor will provide recommendations and guide you through the entire design and build process, answering any questions you may have along the way.
Transparent Communication
We believe in open, honest communication with our customers. You will receive updates on the progress of your motorhome conversion, including details on parts ordered and installation timelines. If there are any changes to the agreed-upon design or timeline, you will be the first to know. Our goal is for you to feel fully informed and involved in the creation of your luxury motorhome.
Seamless Service
Our service doesn't end once you take delivery of your motorhome. We provide ongoing support to address any questions or issues related to your vehicle. Mercedes motorhome advisors and certified technicians are available to provide emergency roadside assistance should the need arise during your travels. Extended service contracts are also available to provide you with additional peace of mind on the road.
Customer Satisfaction Guaranteed
Your complete satisfaction is our top priority. We stand by our workmanship and design with a warranty on parts and labour. However, should you experience any problems with your motorhome conversion that fall outside of the warranty period, we will work with you to find an acceptable solution. Our aim is for you to enjoy your custom Mercedes motorhome for years to come.
Mercedes motorhome conversions are more than luxury vehicles—they represent the fulfilment of your dreams of adventure and open road travel. We take great pride in playing a part in making those dreams come true through our premium products and unparalleled customer service. The road awaits!
Why Choose Us for Your Mercedes Motorhome Conversion?
Why should you choose us for converting your Mercedes motorhome? There are several reasons we stand out from the competition:
Superior Mercedes motorhome conversions
Our expert engineers and designers work closely with you to customise a floor plan tailored to your needs and lifestyle. We use only the highest quality components and materials, including real wood finishes, stainless steel appliances, and name-brand fixtures. The result is a motorhome that looks and feels like a luxury condo on wheels.
Personalised Service
From your initial consultation through the final details, you'll work directly with our founder and head designer. We take the time to understand how you envision using your motorhome and any must-have features. No question or request is too small. Our goal is to build your dream Mercedes motorhome.
Summary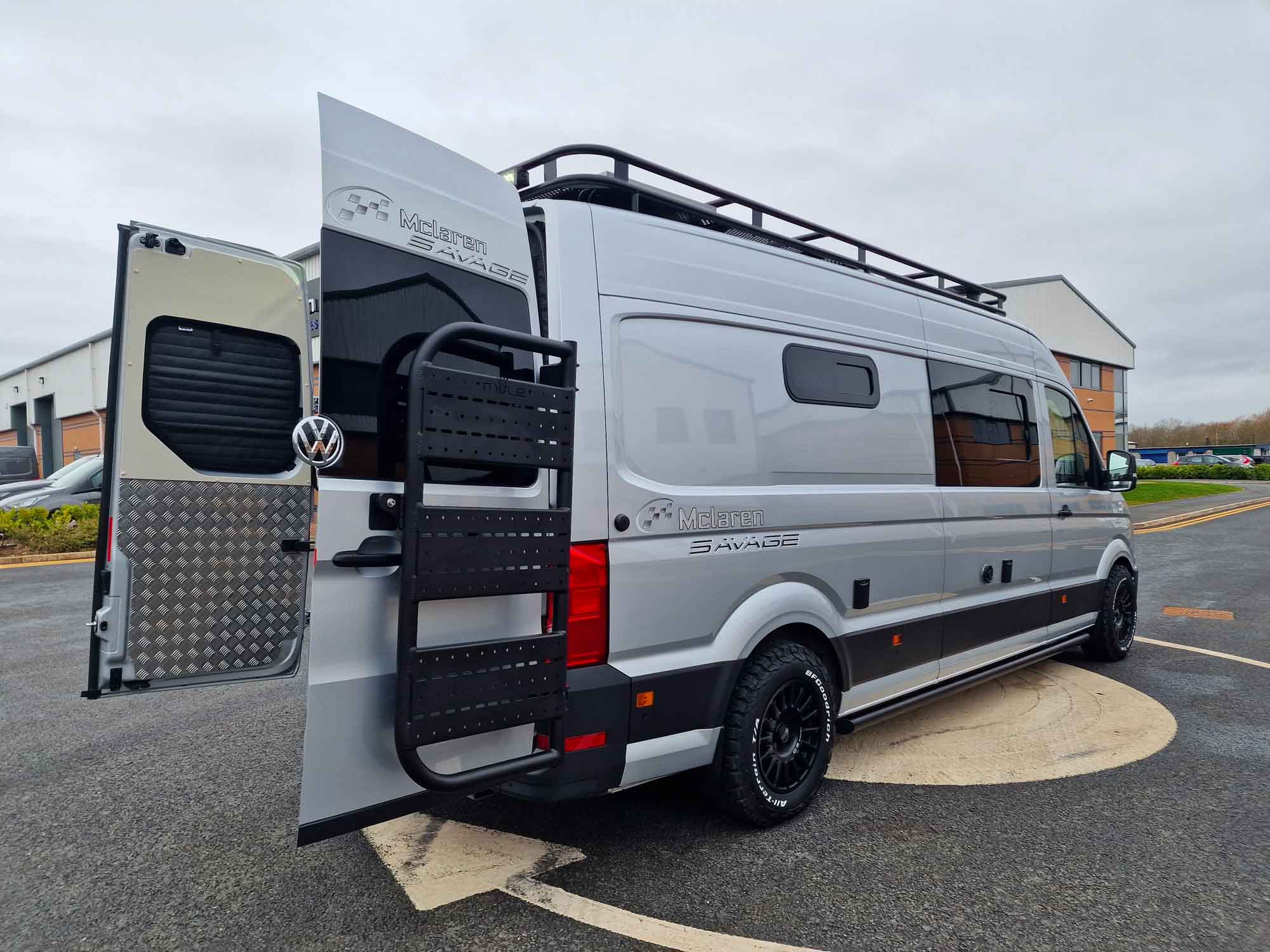 Article Name
Mercedes Motorhome Conversion: Superior Design and Customer Service
Description
Stop dreaming and start living the good life with a custom Mercedes motorhome conversion from Mclaren Sportshomes. These bespoke vehicles are engineered to perfection and handcrafted using only the finest materials by a team obsessed with quality and customer service.
Author
Publisher Name
Publisher Logo