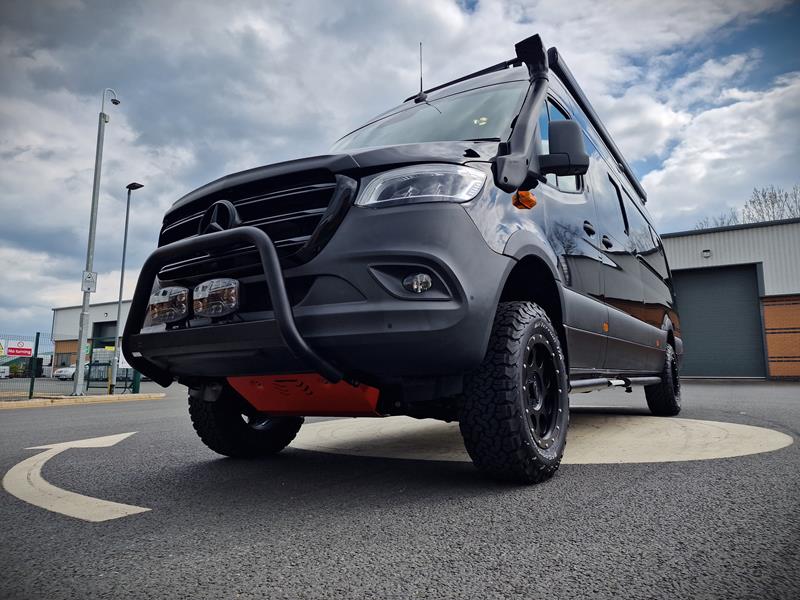 Choosing the Right Motorhome is essential and while the open road beckons, with the freedom of a Mclaren sportshome, you can answer its call any time you wish. From weekend getaways to cross-country excursions, owning a motorhome offers unparalleled flexibility. However, with so many options on the market, how can one ensure they're selecting the right vehicle for their adventures? 
In this guide, we'll navigate the key considerations to help you find the perfect motorhome tailored to your needs, whether a luxury sportshome or a cosy compact cruiser.
Define Your Budget
Before diving into the vast world of sportshomes and motorhomes, determine your budget. While there are numerous affordable options available, the allure of luxury motorhomes for sale can be tempting. Setting a budget allows you to better filter through your options, ensuring you get the best value for your money helping you with choosing the right motorhome.
Size Matters
Motorhomes range from compact vans for solo travellers or couples to large vehicles suitable for families or those seeking a luxury sportshome experience. Your choice will significantly influence other factors, such as storage space, manoeuvrability, and fuel efficiency.
Layout & Functionality
Different layouts cater to various needs:
Solo or Couples

: A smaller layout with a combined living and sleeping area.

Family

: Bunk beds with more kitchen space and a separate main bedroom.

Work on the Go

: Integrated workspace areas focusing on power outlets and connectivity.

Luxury Sport Home Design

: Designs with high-end finishes and features like a shower, high-quality kitchen appliances, and entertainment systems.
Key Features to Consider
Kitchen Facilities

: Depending on your culinary aspirations, you might want a fully-equipped kitchen or basic facilities.

Bathroom

: Some prefer a compact wet room, while others opt for spacious bathrooms in luxury sportshome designs.

Storage

: A garage area at the rear is crucial for extended trips or sports equipment.

Connectivity

: In this digital age, having Wi-Fi or reasonable connectivity solutions is a must for many.
Customisation Options
Working closely with a sports home builder to help with choosing the right motorhome can be the perfect solution for those with specific needs or design aspirations. 
They can tailor the vehicle to your requirements, ensuring every inch of your motorhome reflects your personality and needs. With an array of customisation options, the potential to create your dream vehicle is endless.
Resale Value
While it's exciting to focus on the present, consider the future resale value of your motorhome. Established brands and popular models often have a higher resale value. Custom designs, especially luxury sport home designs, can also hold their value well, especially if done by reputable motorhome builders.
New vs. Used
A new motorhome offers the latest features and a warranty but comes at a premium. On the other hand, a used motorhome can be more affordable and, if well-maintained, can offer excellent value.
Research and Reviews
Before deciding, it's wise to read reviews and try to rent a desired model. This hands-on experience can provide insights that might need to be apparent from a brochure.
After-Sales Support
Whether it's maintenance, parts, or advice, a reliable after-sales support system is crucial, and this is especially true if you've invested in a luxury sports home. Companies that offer robust support ensure your adventures go smoothly, no matter where the road takes you.
Explore Extensive Portfolios
Lastly, a picture is worth a thousand words. Browsing through extensive portfolios, like the one offered by McLaren Sports Homes, can provide a wealth of inspiration and a clearer understanding of what's available in the market.
In Conclusion, selecting the perfect motorhome requires careful consideration of various factors. Whether you're seeking the peak of luxury with a luxury sports home design or need a compact vehicle to fulfil your wanderlust, there's a motorhome out there for everyone. Remember, the journey is as important as the destination, so choose a motorhome that complements your travel dreams and let the adventures begin!